Alternate Conformant Versions?
Alternate conformant versions is an important part of any Accessibility audit. When checking for this, an auditor is checking if inaccessible materials have an accessible alternate version identified. If an accessible alternative is available, an auditor can choose to skip any further accessibility checks on the non-conformant content and instead assess the accessibility of the conformant version.
A great example of content that has an alternate conformant version, is the Microsoft Product Adoption Guides. If you select to view an individual guide, you are initially taken to an interactive booklet version. The booklet is not Accessible. However, at the top of the page, there is a link to a PDF version of the same content that is accessible.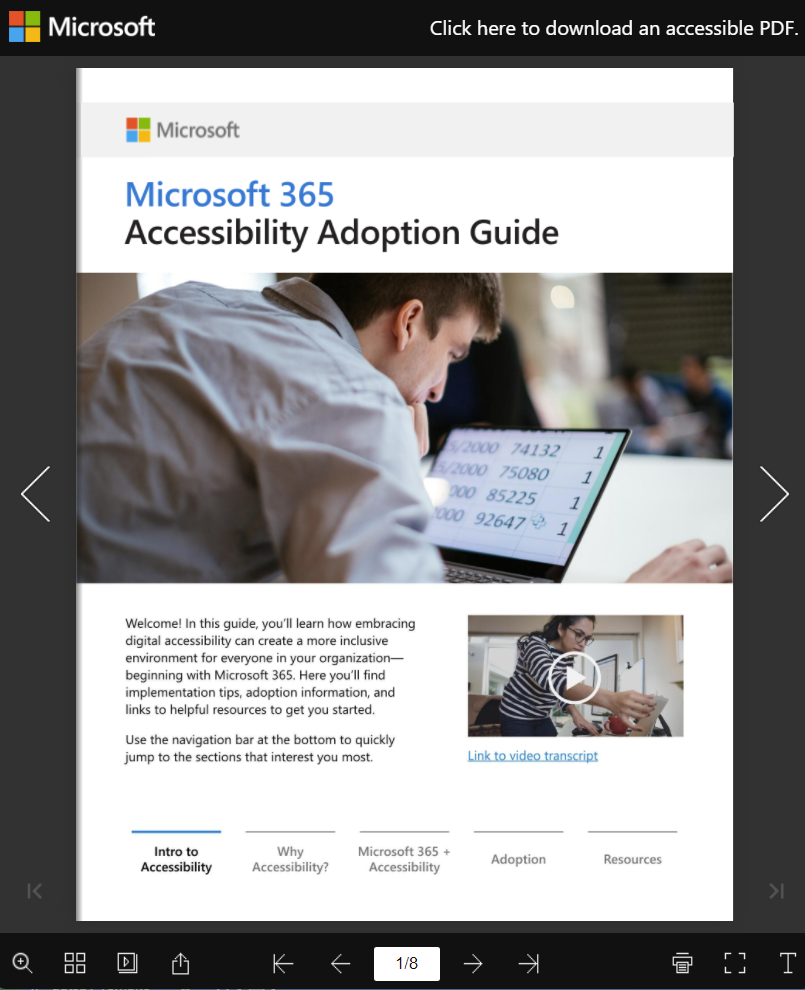 ---
Uploading Images with Transparent Backgrounds to RedBubble
Have you uploaded an image to RedBubble that was supposed to have a transparent background, and it instead was given a solid background? I have run into this issue on more than one occassion and always had to waste time finding a solution. So I decided to describe a solution here for my benefit, and others who may benefit.
I tend to upload images to RedBubble to make custom content for my own use, or for my logo that I have listed in my RedBubble store. I use the free, open source image editing program known as GNU Image Manipulation Program (GIMP) to edit images. I also save images as PNG files since I now know what settings to set to consistently get transparent backgrounds.
In GIMP, you select "Export As" to save an image as a particular format. Once you do that, you can use the "Select File Type (By Extension)" to select the PNG file type. After that you click the Export button to progress to the next window.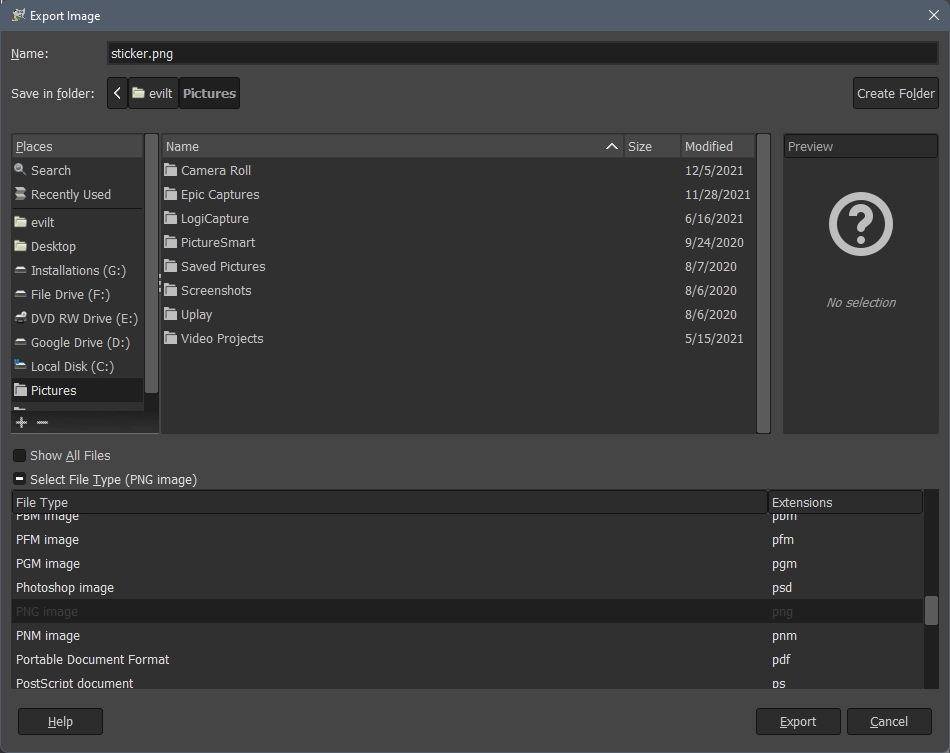 You will next be presented with a set of Export options that are based on the file type. For PNG files that need to have a transparent background, you will need to focus on the settings in the bottom half of the window. You will want to make sure that the following settings are unchecked:
Save Exif data
Save XMP data
Save IPTC data
Save Thumbnail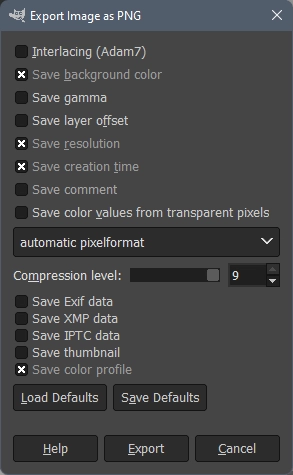 Click the Export button once you have those options unchecked and upload your file to RedBubble. The transparent background should show up correctly now. I found out about this fix from a comment on a forum post on Gimp-Forum.net.
---
Autofill Text Contrast
Ever had an issue with autofill text not having enough contrast to be clearly visible? Not meeting WCAG AA compliance? Shannon Beach, a friend of minne who currently works as a Software Engineer with Disney streaming services, shared an interesting tidbit on this subject today.
First some important details on text contrast. Under WCAG version 2.1, text conntrast is covered by Success Criterion 1.4.3 Contrast (Minimum). This success criterion states that:
The visual presentation of text and images of text has a contrast ratio of at least 4.5:1, except for the following:
Large Text

Large-scale text and images of large-scale text have a contrast ratio of at least 31;

Incidental

Text or images of text that are part of an inactive user interface component, that are pure decoration, that are not visible to anyone, or that are part of a picture that contains significant other visual content, have no contrast requirement.

Logotypes

Text that is part of a logo or brand name has no contrast requirement.
---